LNB AB MONOBLOCK Single 4,3° 0,1dB ASTRA 19,2+23,5 or 23,5+28,2 SKYLINK
Regular price

Sale price

£14.90

Unit price

per
Vendor : AB Com
Product Type : Satellite LNB
Sku : LNB MNB AB SINGLE V2
Hurry! Only
3
units left in stock!
Description
The AB monoblock single converter is designed to receive 2 satellites - ASTRA 19.2 E and ASTRA 23.5 E or ASTRA 23.5 E and ASTRA 28.2 E - with output for connecting 1 satellite receiver. With high profit, low consumption and quality, it is comparable to the best brands. It supports HD and UHD transmissions, delivers outstanding RF performance, very low power consumption.
Designed to the highest quality standards in the industry and designed to meet strict specifications, this Monoblock is the ideal solution for receiving satellite broadcasts around the world.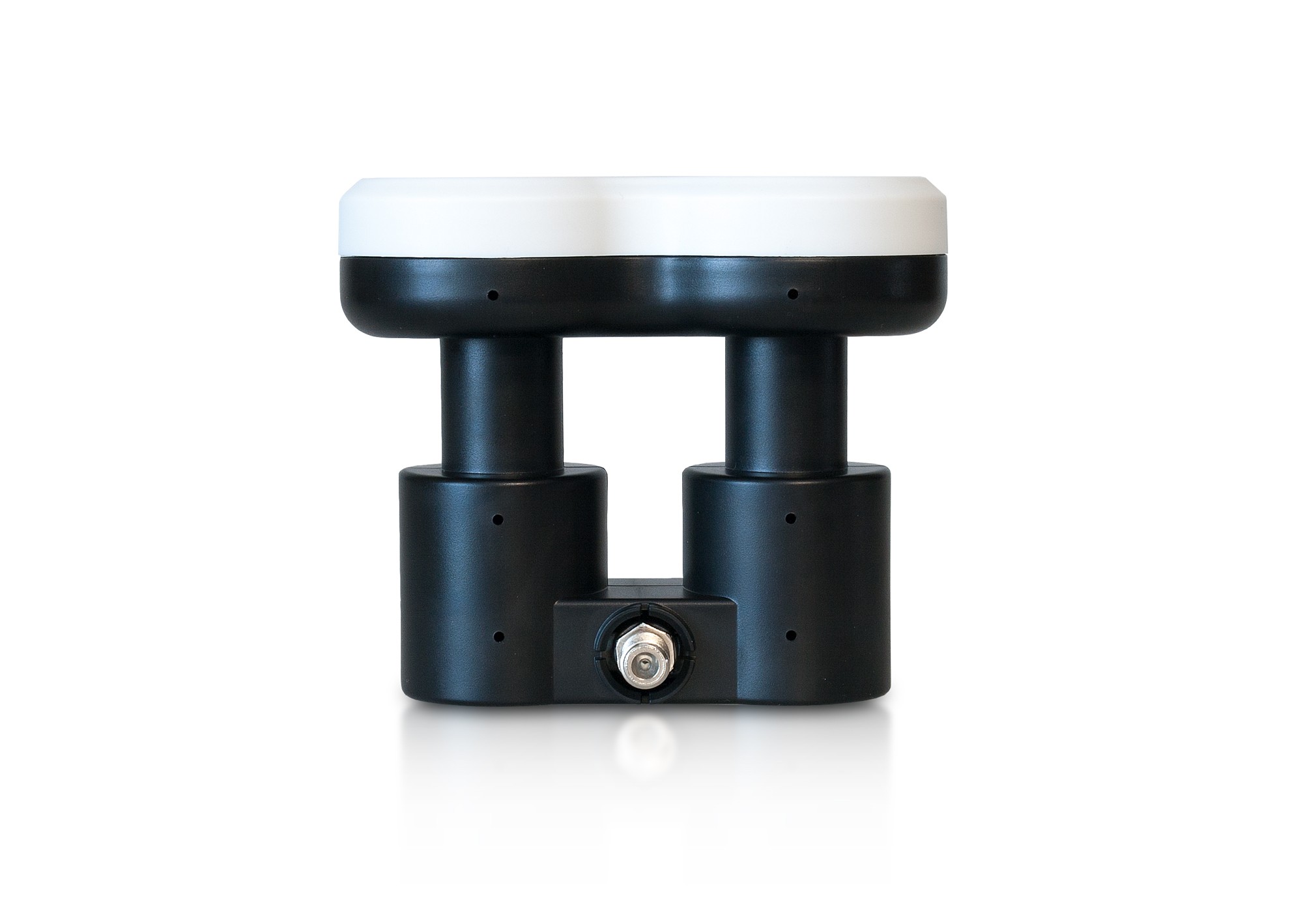 Receiving from 2 satellites - ASTRA 19.2E and ASTRA 23.5E or           ASTRA 23.5E  and ASTRA 28.2E
 Output for 1 receiver 
 Support for 3D, HD, UHD, 4K 
Waterproof housing 
Low power consumption 
High frequency stability 
Low noise number
Specification
View Technical specification
Input Frequency (GHz)
Low Band:10.7~11.7
High Band:11.7~12.75
Output Frequency (MHz)
Low Band:950~1950
High Band:1100~2150
Output VSWR
2.5:1(Max.)
Output impedance (Ω)
75
Output Connector
F Type Female 1x
Local Oscillator Frequency (GHz)
9.75 / 10.60
L.O. Stability
±1MHz@25°C
±2MHz@(-40°C to +60°C)
Phase Noise (offset)
-50dBc/Hz@1KHz
-75dBc/Hz@10KHz
-100dBc/Hz@100KHz
Conversion Gain (dB)
55 (Typ.)
Gain Flatness
±3[±0.5dB/27MHz] (Typ.)
P 1dB Gain Compression (dBm)
5 (Typ.)
Noise Figure (dB)
0.1 (Typ.)
Cross Pol. Isolation (dB)
25(Typ.)
Image Rejection (dB)
45 (Typ.)
Band Select Control (KHz)
High Band:22±4
Low Band:0
Polarity Select Control
V:11.5~14V DC
H:16~19V DC
Input Selection (Satellite)
Tone Burst/ DiSEqC 2.0
Feeds Diameter (mm)
23/40/Universal Holder
Distance Between Feeds
54.61mm (seen from the antenna)
Work Current (mA)
150 (Min.)