ANTIK Nano 4 Box + Antik tv voucher for 6 months FREE
Regular price

Sale price

£109.90

Unit price

per
Vendor : Antik
Product Type : Antik Tv
Hurry! Only
0
units left in stock!
Description
ANTIK Nano 4 Box + Antik tv voucher for 6 months FREE
SK
Modernejšia a výkonnejšia verzia modelu Nano pod názvom Antik Nano 4 Giga. Podpora 4K/UHD rozlíšenia je už samozrejmosťou. Novinkou je však Bluetooth diaľkový ovládač, s ktorým už nebudete mať problém s ovládaním a výkonné CPU – Amlogic S905X4.
Aktiváciou vouchera ANTIK TV získate 6-mesačné predplatné na balíky: Antik TV balík, Babylon balík, Maďarský balík, Ukrajinský balík
Rozmery 115 × 115 × 32 (mm)
Bluetooth pre čo najpohodlnejšie ovládanie
Vstavaná Wi-Fi anténa 
Podpora najvyššieho možného rozlíšenia obrazu 4K/UHD
Pre pripojenie v optickej aj bezdrôtovej sieti, v sieti Antiku aj mimo siete Antik
Obsahuje všetky populárne funkcie – Archív, Timeshift, Dopravné kamery, Videopožičovňa, Nahrávanie, Mediálne aplikácie (TA3, Mall TV a i.), vkladanie vlastných kanálov a mnoho ďalších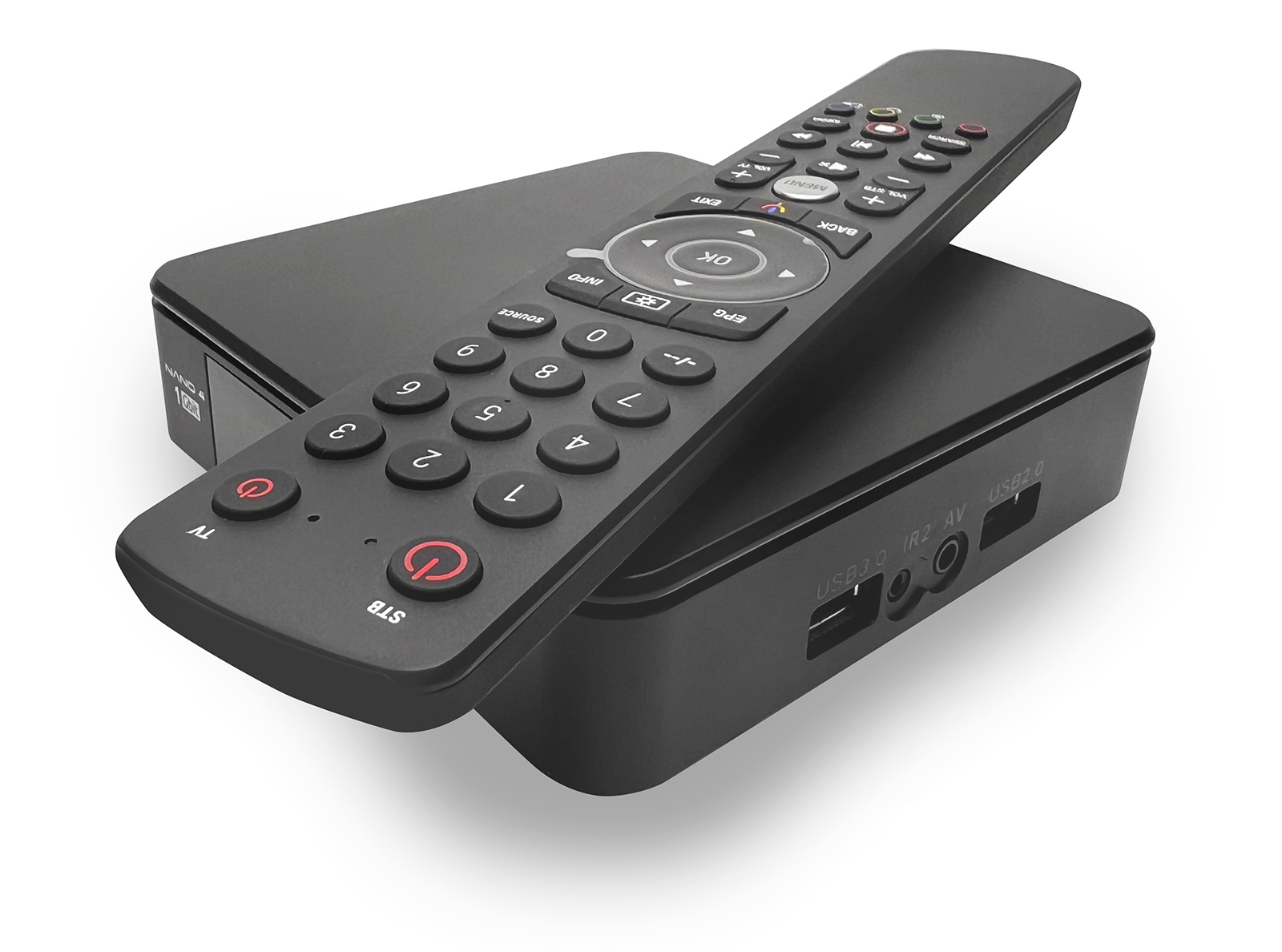 Antik Nano 4 umožňuje sledovať digitálnu televíziu s bohatou ponukou TV kanálov prostredníctvom internetového pripojenia. Okrem televízie ponúka smart funkcie ako TV archív, nahrávanie, EPG, USB Media player, či mediálne aplikácie ako TA3, Mall TV, iKostol.sk, Kukaj.sk a mnohé ďalšie. Pre pripojenie Antik Nano 4 postačuje iba internet s priemernou stabilnou rýchlosťou 6 mbps od ktoréhokoľvek providera a sledujete televíziu tak, ako ste boli doteraz zvyknutí, napríklad pri satelitnom alebo káblovom príjme.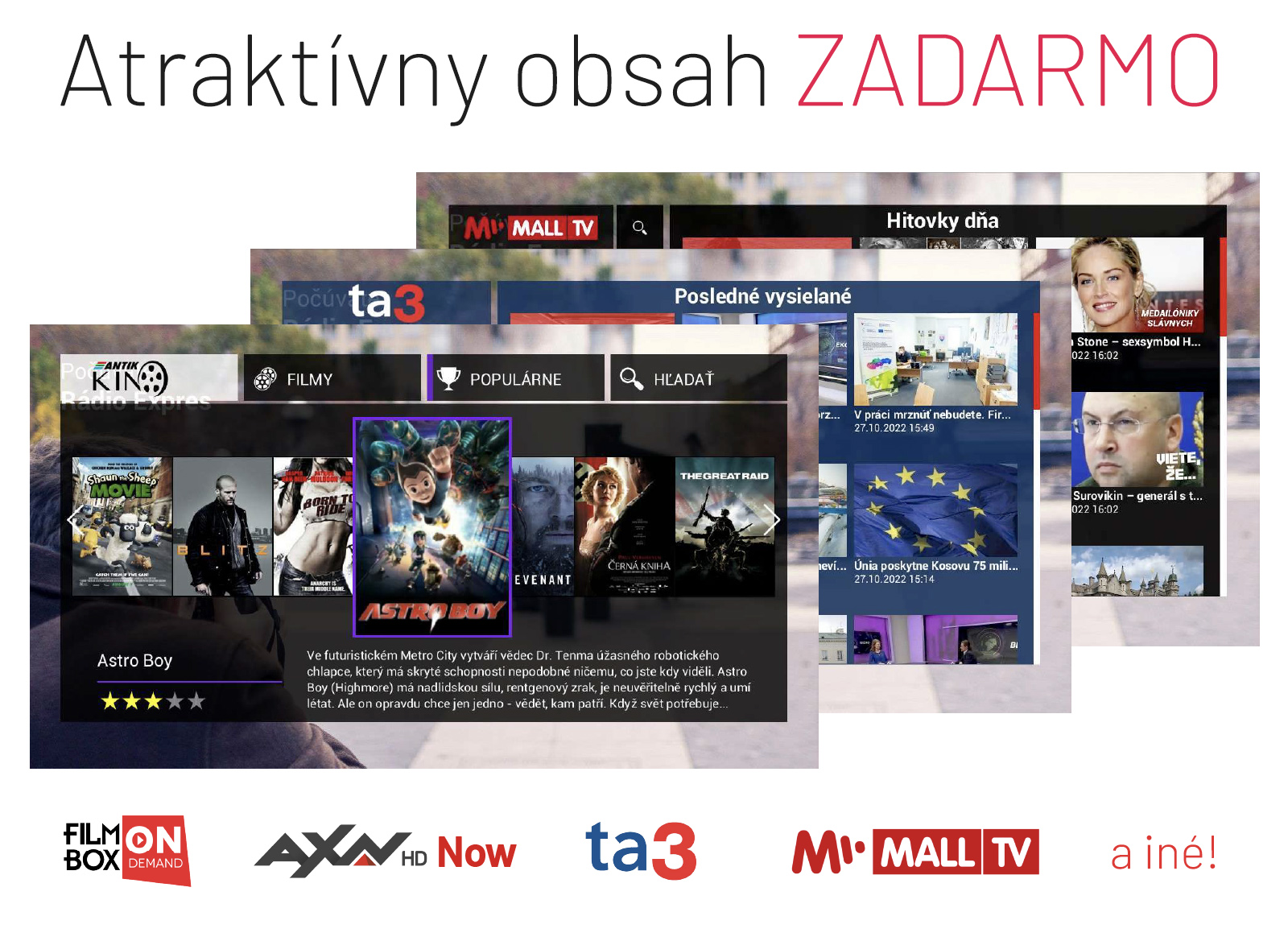 Bezplatný vstupný balík obsahuje viaceré zaujímavé slovenské či české programy. Ďalšie programy je možné získať zakúpením platených balíkov vrátane HD, či 4K programov. Jedinečná funkcia TV Plugin umožňuje pridávať do zoznamu programov vlastné zdroje videa a TV kanálov ako kamery či internetové streamy.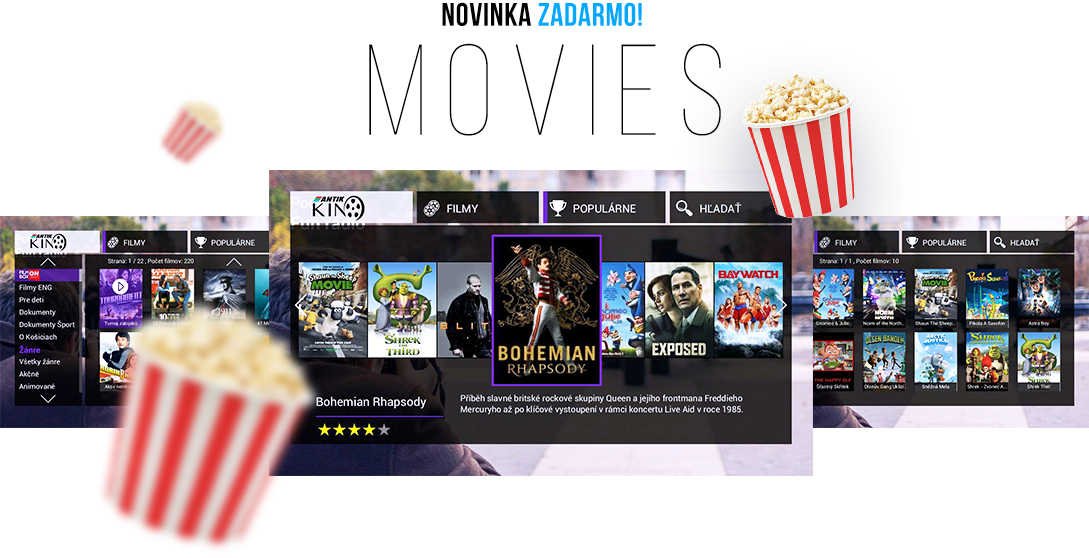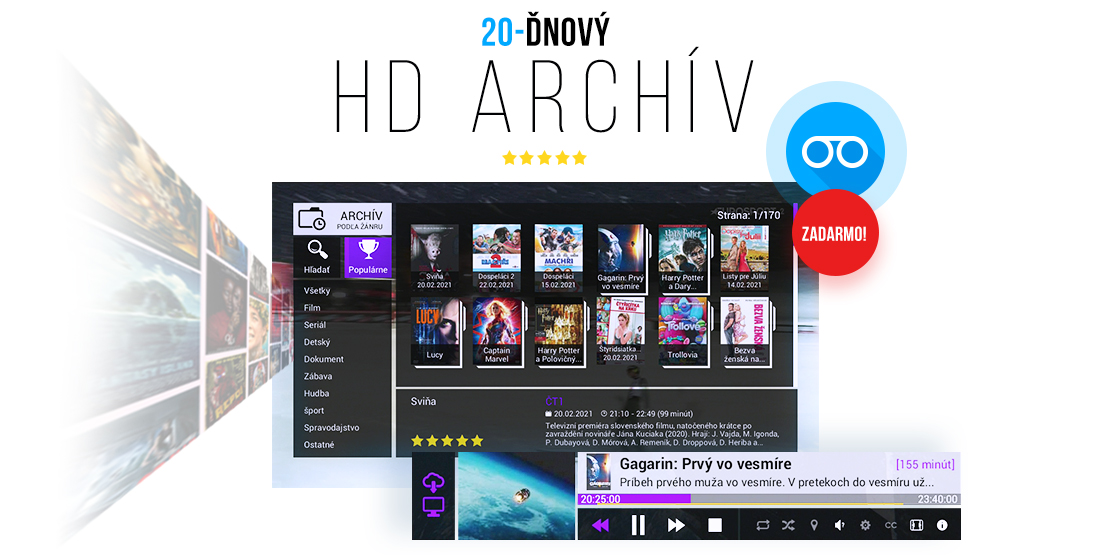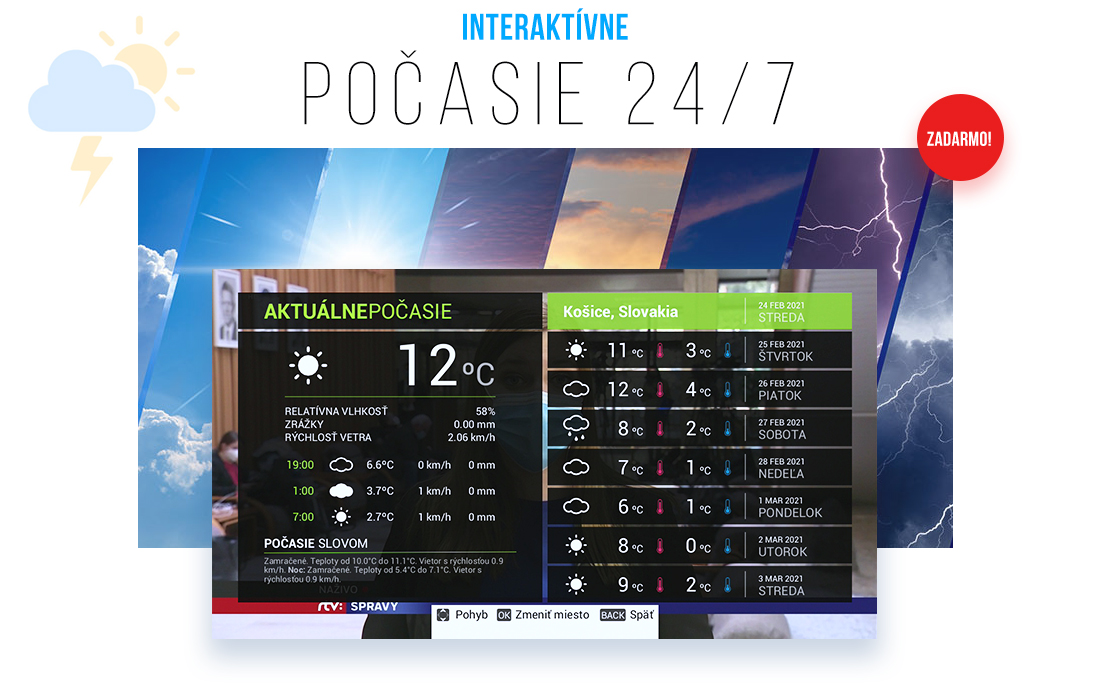 Balenie obsahuje Antik TV Box Nano 4, napájací zdroj, diaľkový ovládač, batérie do DO, HDMI kábel. Box môžete pripojiť na internet prostredníctvom sieťového kábla aj bezdrôtovo. Upozornenie. Poskytovateľ služby negarantuje stabilný príjem TV vysielania pri nedostatočne rýchlom a stabilnom internetovom pripojení. Pre sledovanie programov v štandardnom rozlíšení (SD) je nevyhnutná rýchlosť internetu priemerne 3 mbps, pre sledovanie programov vo vysokom rozlíšení (HD) je potrebná priemerná rýchlosť 6 mbps. Vašu rýchlosť internetu overte na niektorom merači rýchlosti, napríklad na http://www.dsl.sk/speedmeter.php !!!
 Specification
Vstupy / výstupy
HDMI 2.1
Interface TOSLINK digitálny audio
USB 2.0
USB 3.0
RJ45 (Ethernet 100BaseTx)
AV konektor (CVBS, L+R audio)
Vstavané Wi-Fi 802.11 ac/b/g/n (2.4/5GHz, 1x1, 433M, BT 4.2)
Vstup pre externý infračervený prijímač diaľkového ovládača
Základné parametre
Bluetooth 4.2 pre pripojenie DO
CPU: Amlogic S905X4
4-jadrový Cortex A55 procesor
Grafický akcelerátor Mali-G31 MP2
2GB DDR4 RAM
Rýchlejší DDR výkon s podporou DDR4
Dekódovanie až 4kp60 (UHD) 10-bit HEVC/H.265, 10-bit VP-9
Enkódovanie až 1080p30 (FullHD) H.264, HEVC
HDR podpora – HDR10 a HLG
Ďalšie vlastnosti
4K/UHD (2160p, 60 snímok za sekundu) video podpora a krištáľovo čistý digitálny zvuk
Interaktívna televízia – Multicast a OTTTV, Electronic Program Guide, VOD, Mozaic, TV Plugin
Segment streaming a ukladanie do vyrovnávacej pamäte pre OTT doručenie, aj v nízkej rýchlosti siete
Interný Wi-Fi klient
CPU a pamäte
CPU: Amlogic S905X4 4x CortexA55
GPU: Mali-G31 MP2
DRAM: 2GB (DDR4-2666)
Flash: eMMC 16GB
Technické špecifikácie
Šírka x hĺbka x výška 115 x 115 x 32 (mm) (bez obalu)
Hmotnosť 180 g (bez príslušenstva a obalu)
12V / 1.5A (externý napájací adaptér 100-240 V, 50 / 60Hz
EN
A more modern and powerful version of the Nano model under the name Antik Nano 4 Giga. Support for 4K/UHD resolution is already a matter of course. However, the novelty is a Bluetooth remote control, with which you will no longer have a problem with control, and a powerful CPU - Amlogic S905X4.
By activating the ANTIK TV voucher, you get a 6-month subscription to the packages: Antik TV package, Babylon package, Hungarian package, Ukrainian package
Dimensions 115 × 115 × 32 (mm)

Bluetooth for the most convenient control

Built-in Wi-Fi antenna 

Support for the highest possible 4K/UHD image resolution

For connection in optical and wireless networks, in the Antik network and outside the Antik network

It includes all popular functions - Archive, Timeshift, Traffic cameras, Video rental, Recording, Media applications (TA3, Mall TV, etc.), inserting your own channels and many more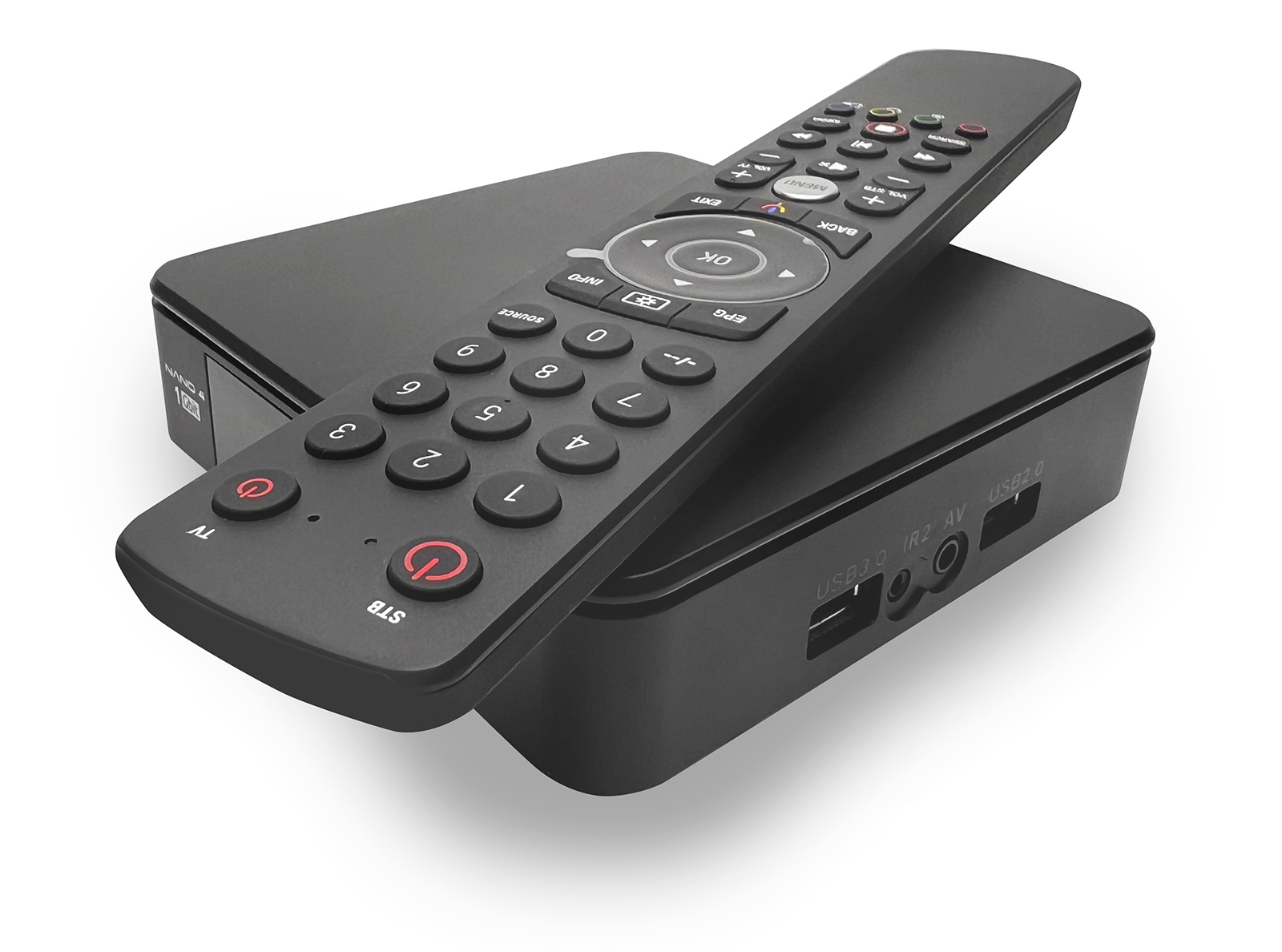 Antik Nano 4 allows you to watch digital TV with a rich selection of TV channels via an Internet connection. In addition to television, it offers smart functions such as TV archive, recording, EPG, USB Media player, or media applications such as TA3, Mall TV, iKostol.sk, Kukaj.sk and many others. All you need to connect the Antik Nano 4 is internet with an average stable speed of 6 mbps from any provider, and you can watch TV as you have been used to, for example with satellite or cable reception. 
The free entrance package contains several interesting Slovak or Czech programs. Additional programs can be obtained by purchasing paid packages, including HD or 4K programs. The unique TV Plugin function allows you to add your own video sources and TV channels, such as cameras or Internet streams, to the list of programs.
The package contains Antik TV Box Nano 4, power supply, remote control, batteries for DO, HDMI cable. You can connect the box to the Internet via a network cable or wirelessly. Warning. The service provider does not guarantee a stable reception of TV broadcasts with an insufficiently fast and stable Internet connection. To watch programs in standard definition (SD) an average Internet speed of 3 mbps is necessary, to watch programs in high definition (HD) an average speed of 6 mbps is required. Check your internet speed on a speed meter, for example at http://www.dsl.sk/speedmeter.php !!!
HDMI 2.1
TOSLINK digital audio interface
USB 2.0
USB 3.0
RJ45 (Ethernet 100BaseTx)
AV connector (CVBS, L+R audio)
Built-in Wi-Fi 802.11 ac/b/g/n (2.4/5GHz, 1x1, 433M, BT 4.2)
Input for an external infrared remote control receiver
Bluetooth 4.2 for DO connection
CPU: Amlogic S905X4
4-core Cortex A55 processor
Graphics accelerator Mali-G31 MP2
2GB DDR4 RAM
Faster DDR performance with DDR4 support
Decoding up to 4kp60 (UHD) 10-bit HEVC/H.265, 10-bit VP-9
Encoding up to 1080p30 (FullHD) H.264, HEVC
HDR support - HDR10 and HLG
4K/UHD (2160p, 60 frames per second) video support and crystal clear digital sound
Interactive television - Multicast and OTTTV, Electronic Program Guide, VOD, Mozaic, TV Plugin
Segment streaming and buffering for OTT delivery, even at low network speeds
CPU: Amlogic S905X4 4x CortexA55
DRAM: 2GB (DDR4-2666)
Flash: eMMC 16GB
Width x depth x height 115 x 115 x 32 (mm) (without packaging)
Weight 180 g (without accessories and packaging)
12V / 1.5A (external power adapter 100-240 V, 50 / 60Hz