AB PULSe 4K MINI (1x tuner DVB-S2X) ENIGMA 2 satellite receiver
Regular price

Sale price

£129.00

Unit price

per
Vendor : AB Com
Product Type : 4K Recievers
Sku : AB PULSE 4K MINI
Hurry! Only
3
units left in stock!
Description
AB PULSe 4K MINI (1x DVB-S2X tuner) is a receiver with UHD resolution and ENIGMA 2 operating system in a minimalist and elegant design. A beautiful image in 4K resolution is a matter of course, as well as HDR/HDR10 and HLG image standards. A quad-core processor with 15000 DMIPS, 8GB FLASH memory and 1GB DDR4 RAM will take care of performance and quick reactions. The receiver includes a built-in DVB-S2X tuner.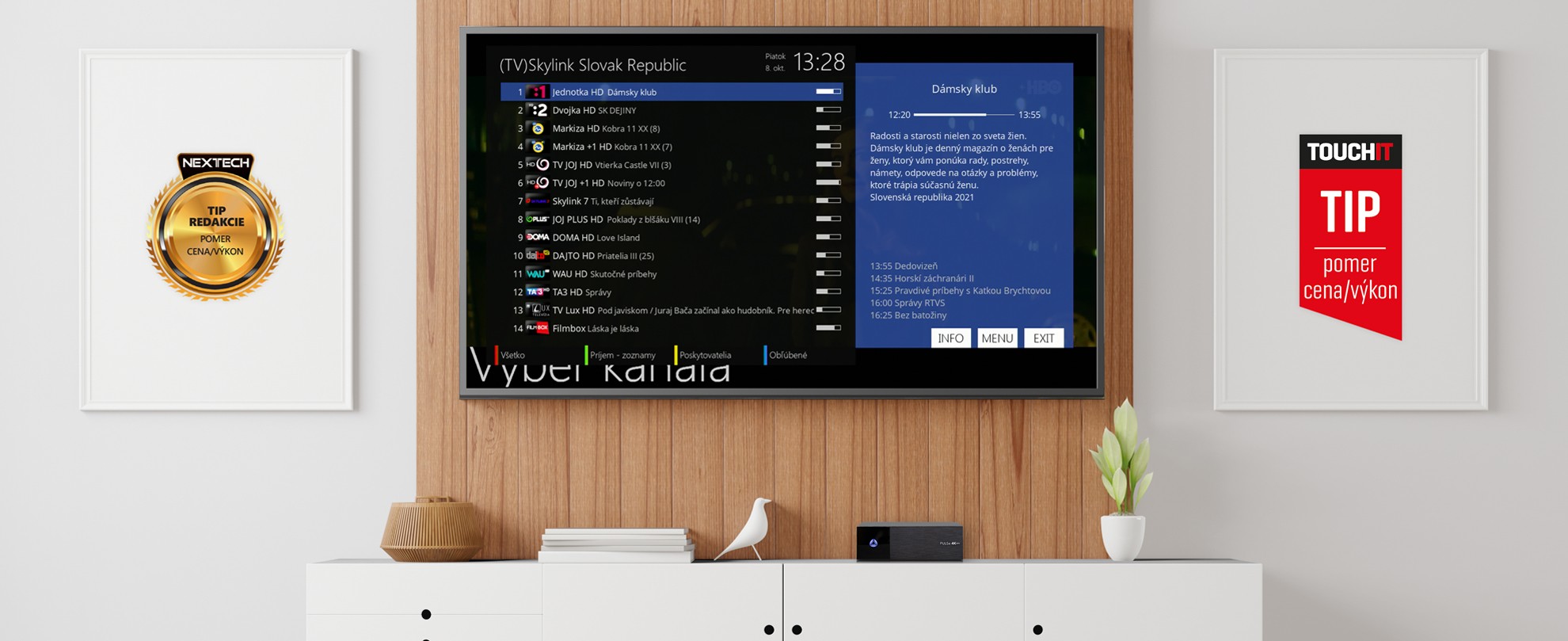 The elegant and minimalist design of the receiver will fit into any living room. There is an LED status diode on the front panel, which indicates whether the receiver is on, off or in stand-by mode. You can turn off the LED lighting completely if necessary. On the back panel there is a built-in DVB-S2X satellite tuner, 1x card reader slot, 1x CI module slot, 1x microSD card slot, 1x USB 3.0, 1x USB 2.0. From the connector equipment, you will also find an S/PDIF optical digital audio output, an RJ45 ethernet, an IR extender for connecting an IR eye (included in the receiver package), a switch and an input for an external DC 12V-2A source.
Why PULSe 4K MINI?
What applies to the PULSe 4K receiver also applies in this case. PULSe 4K MINI will provide you with a beautiful image in UHD quality with the popular Enigma 2 graphic interface, which you also know from other receivers in the HIGH-END class.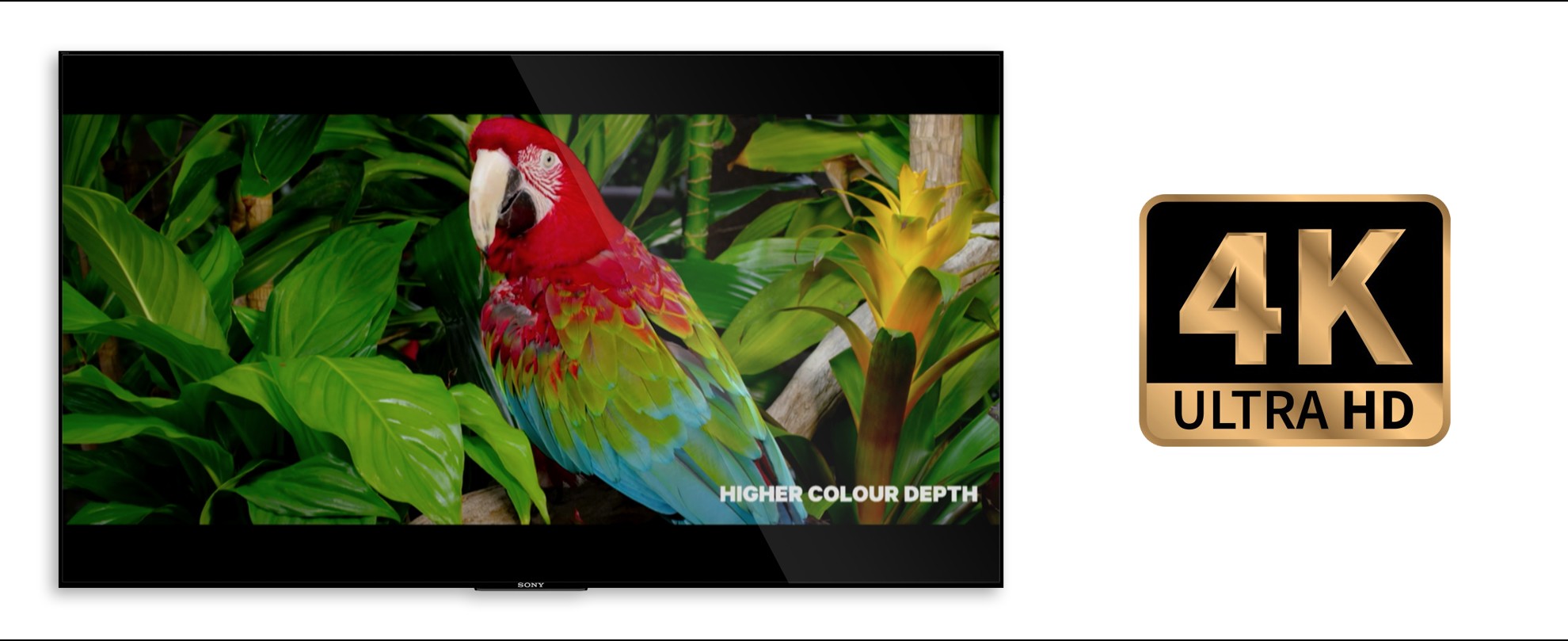 Use the options that this operating system offers you with plugins for a better TV viewing experience. Adjust the environment of the device to suit your preferences and watching TV will take on a new dimension.
The great asset of this receiver is the simultaneous decoding of two programs from the CI module in real time, which everyone will appreciate when watching a live broadcast and recording another program at the same time.
One PULSe 4K MINI device can of course ensure the distribution of content for your television. In addition, however, you can watch other TV broadcasts in real time on your other two mobile devices and one computer.
2 x Mobile device (Multi - Transcoding)
1 x Personal computer (Web Interface)
1 x Television (HDMI)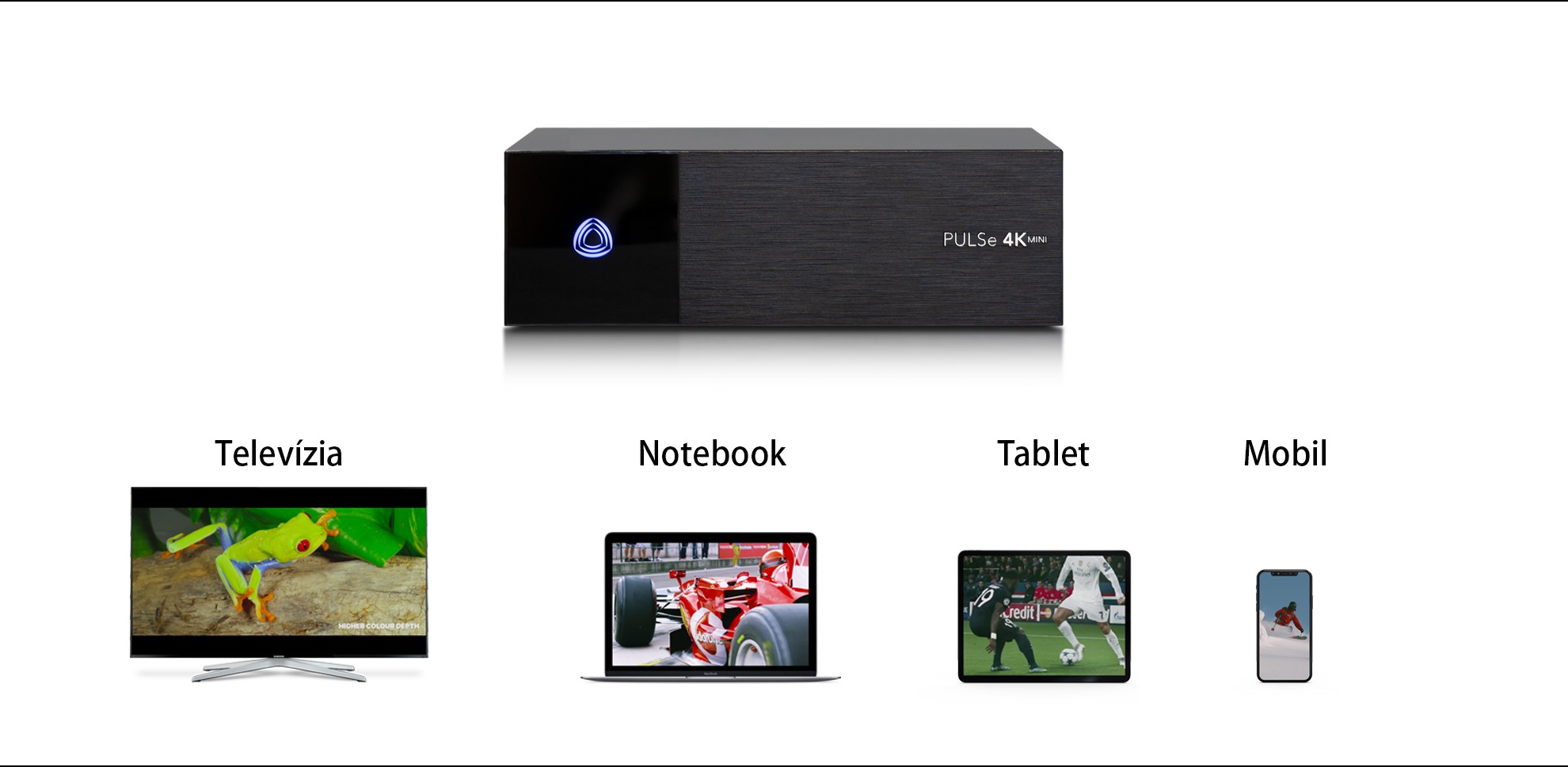 In addition to saving recordings on an external HDD, you can also choose a more elegant solution, which is a microSD card . The MicroSD card fully replaces the functions of an external HDD and mainly eliminates the unwanted sounds of standard external HDDs.
Calculation of microSD card capacity usage:
- you can store approx. 13 hours of recordings on a 32GB microSD card - you can store approx . 25 hours of recordings on a 64GB microSD card - you can store approx. 50 hours of recordings on a 128GB microSD card


*The data are indicative depending on the bitrate (bit rate) of the program from which you made the recording, because each program has a different bitrate.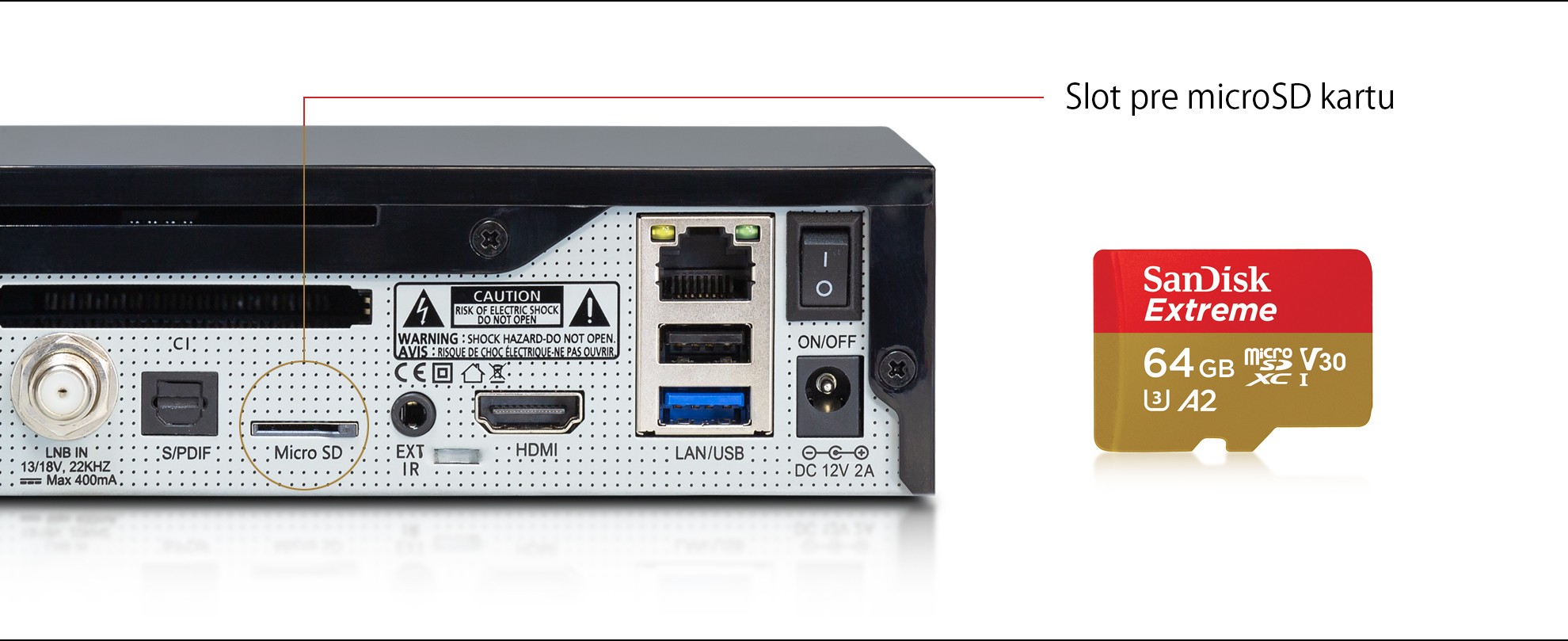 You can also control the PULSe 4K MINI receiver via your mobile phone. You can also use your mobile phone or tablet as a remote control. You can see what is currently being broadcast on TV on your phone and remotely set what your PULSe should do. Do you need to record a movie or a favorite TV show? With a mobile phone, you can do it in a few clicks. All recordings will be stored in your PULSe 4K MINI device, and you can view them at any time via your mobile phone or tablet when you need them. If you have a flat-screen TV, but need to move somewhere else, there is nothing easier than moving the TV broadcast to your mobile device.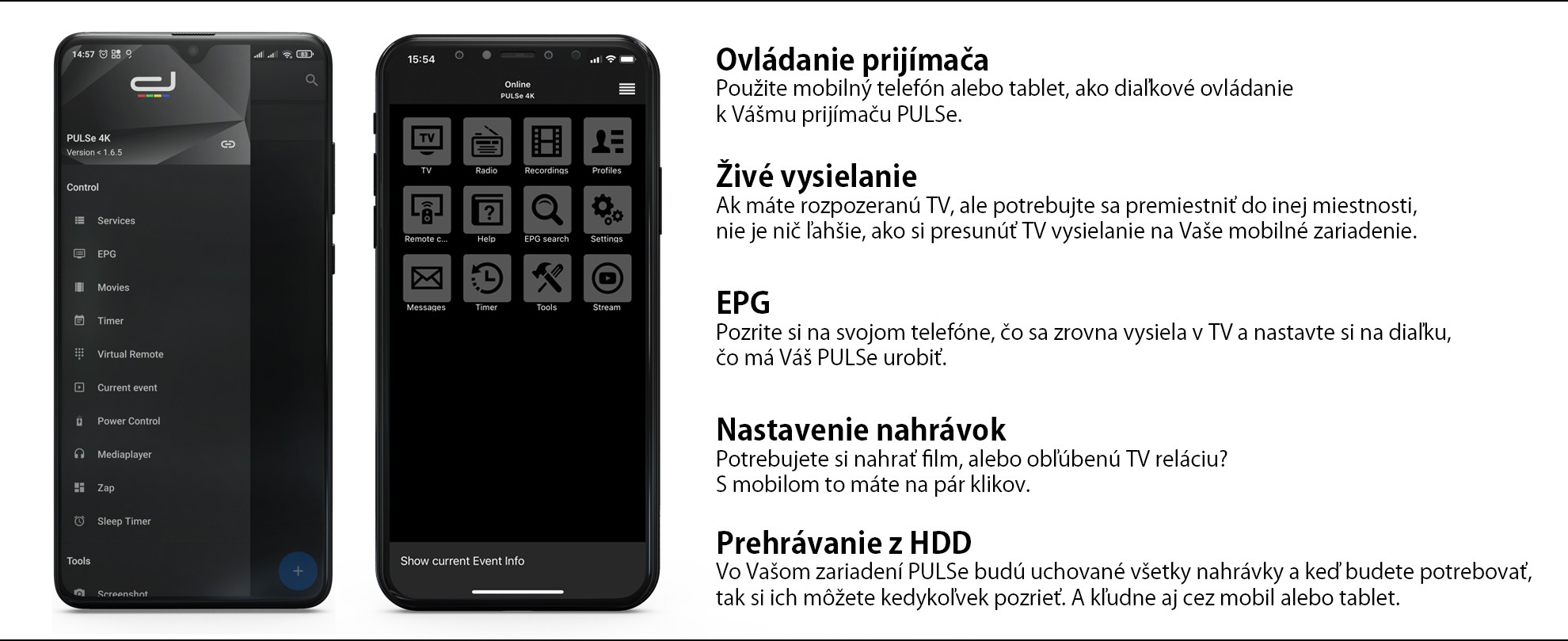 For Android devices, we recommend the  dreamDroid application .
For Apple devices, we recommend the  e2Remote Lite application .
You can also connect an external WiFi antenna to the receiver , which will provide you with a wireless connection to the Internet.
How to set up a microSD card as internal storage
How to update firmware in receiver
Firmware installation procedure
Step 1 – Download software for a specific receiver to your computer
Step 2 – Unzip the .zip file on your PC after downloading. 3 files will be created:
"force_pulse4k.txt", "Citaj_PULSe_4K !!!. Txt" and file "openatv-6.4-pulse4k-backup-XXX_copy_to_usb_root.zip".
Step 3 – Copy the file "force_pulse4k.txt" and the file "openatv-6.4-pulse4k-backup-XXX_copy_to_usb_root.zip" directly to the root on a USB key.
Step 4 – Follow the instructions in the video above
Specification
Technical specification
1x tuner DVB-S2X

Processor: QUAD CORE, 15,000 DMIPS

Flash: 8GB EMMC

RAM: 1GB DDR4

1x card reader

1x CI slot
1x HDMI
1x slot for a microSD card 

 

(possible recording on a microSD card)

1x USB 3.0 + 1x USB 2.0
Video decoding: 4K x 2K@60 10-bit decoding, 1920 x 1080, 1280 x 720, 720 x 480, 720 x 576
HDR/HDR10 a HLG

Transcoding: Multi transcoding and Multiroom support

LED status diode

Ethernet RJ45: 10/100 Mbps

S/PDIF optical digital audio output

IR extender for IR eye (included in the package)

Video Format: 4:3 Letter Box, 4:3 Pan Scan, 16:9
Video Decoding: MPEG1, MPEG2, H264, H265 HEVC, CAVS, VP8, VP9
Audio Decoding: MPEG-1 layer I/II, PCB downmix, IEC958 SPDIF Left / Right / Stereo / Mono