TESLA ROBOSTAR IQ100 INTELLIGENT ROBOTIC VACUUM CLEANER
Regular price

£179.90

Sale price

£149.90

Unit price

per
Vendor : Tesla
Product Type : Robotic Vacuum Cleaner
Hurry! Only
0
units left in stock!
Description
INTELLIGENT ROBOTIC VACUUM CLEANER
2-in-1, vacuums and wipes with a wet mop at the same time

application for Android/iOS

powerful and quiet digital BLDC motor

electronically controlled water flow control

high capacity battery and charging station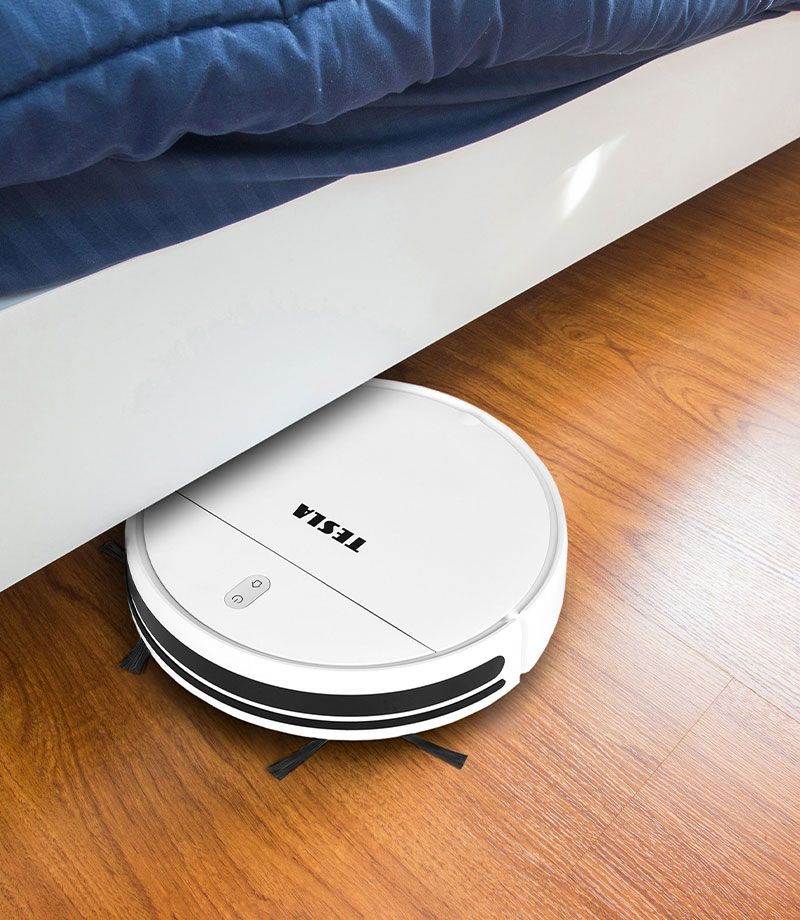 IT CLEANS EVEN WHEN YOU ARE NOT AT HOME

Do you want to return to a tidy home? There is nothing easier than to pre-select the cleaning time with the help of the application, when you will be away from home and let it work for you.
IT LUXURIATES AND AT THE SAME TIME WIPES WITH A WET MOP

The TESLA RoboStar iQ100 robotic vacuum cleaner, with a long battery life, will vacuum and wipe with water your entire household at once. It easily crosses low transition rails and is equipped with a number of sensors. After cleaning, return the battery to the charging station and you can enjoy a perfectly tidy home.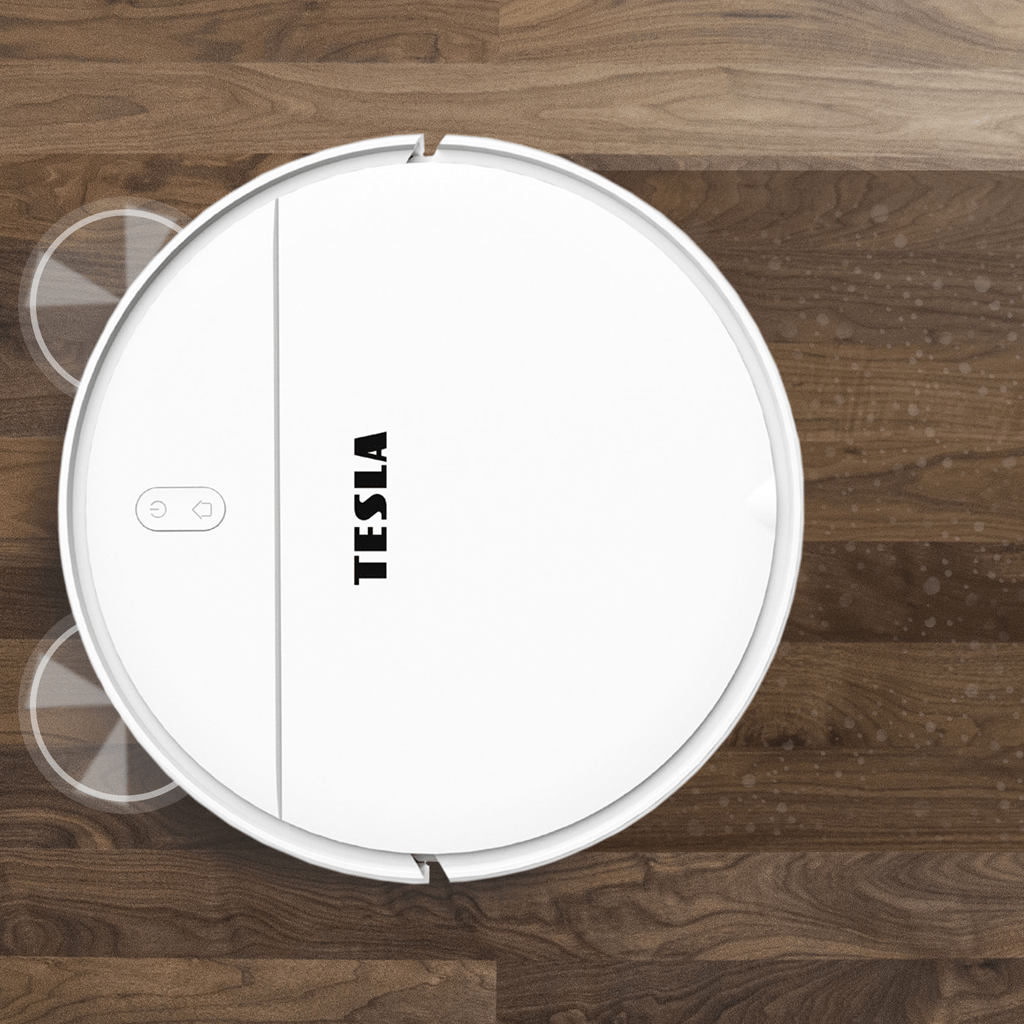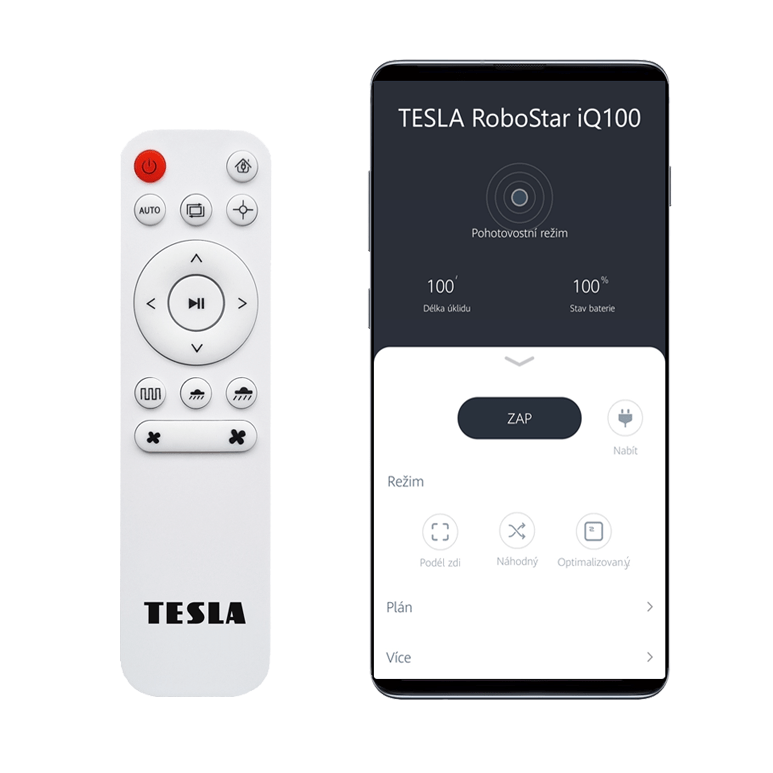 OPTIMIZED CLEANING CONTROLLED BY SMARTPHONE

The practical TESLA RoboStar iQ100 robotic vacuum cleaner is easy to operate, vacuums and wipes wet at the same time and is equipped with a modern furniture detection system. You can control it using the remote control or a smartphone. The robotic vacuum cleaner can also be used in places without a Wi-Fi signal, where you only have to press a button on the vacuum cleaner or remote control to start cleaning.
POWERFUL DIGITAL BLDC MOTOR

The powerful electronically controlled brushless DC electric motor of the second generation works very efficiently, achieves a longer service life, is more efficient and very quiet. You can use the robotic vacuum cleaner without fear of disturbing you during cleaning.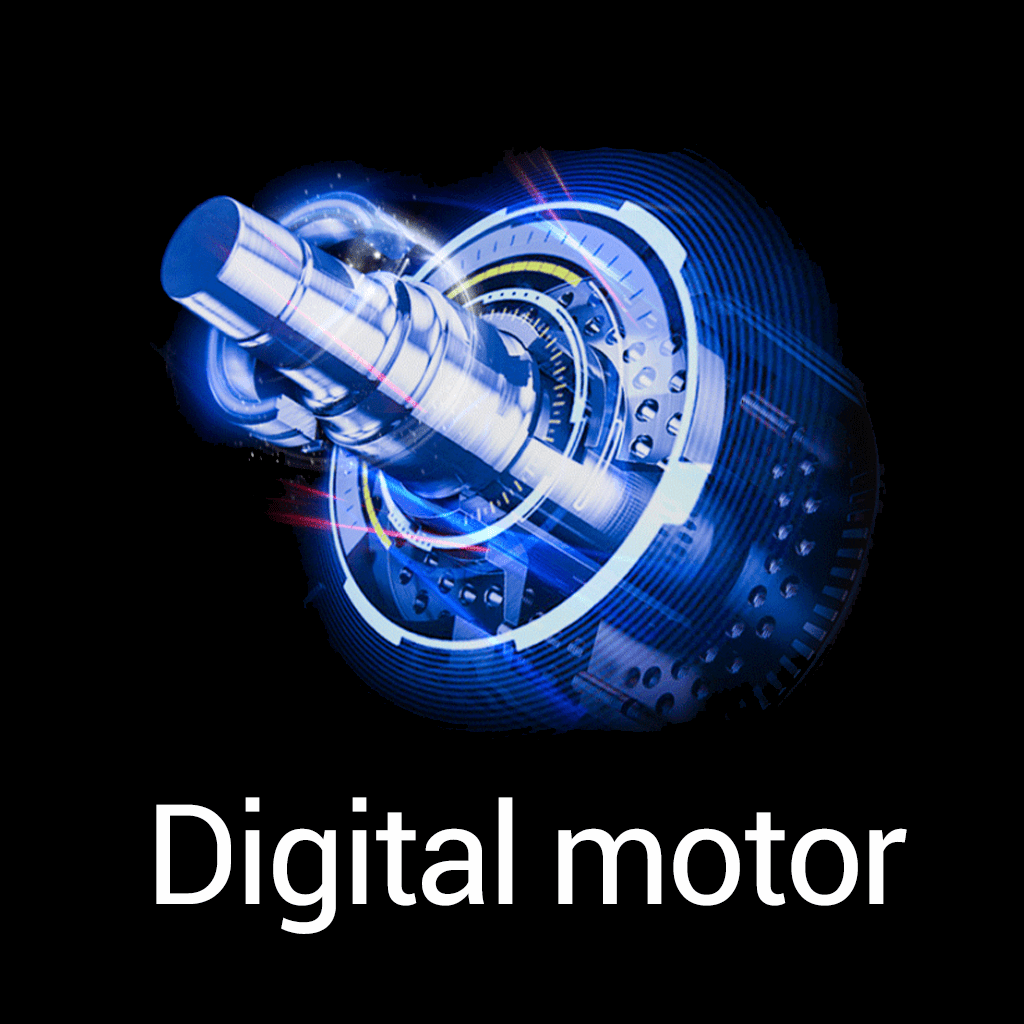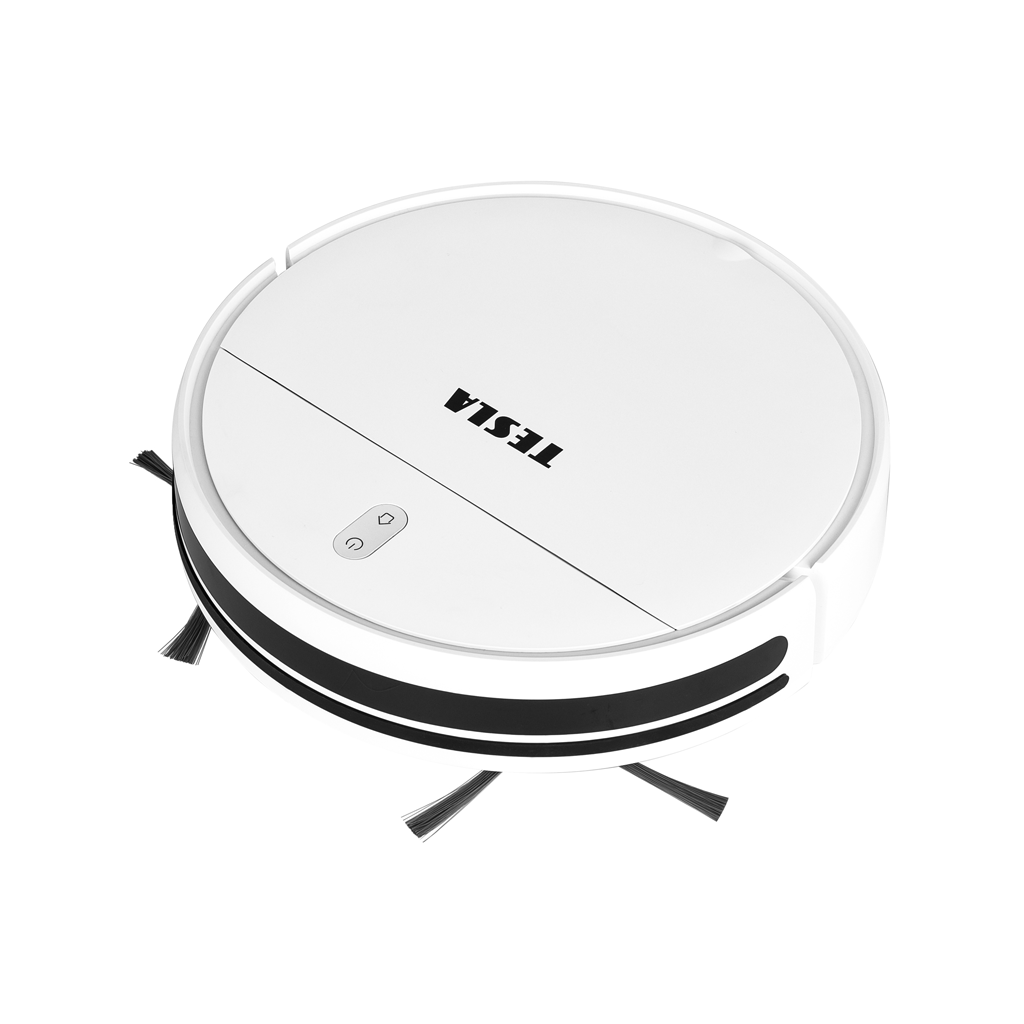 ELECTRONICALLY CONTROLLED WATER FLOW CONTROL

The TESLA robotic vacuum cleaner is equipped with advanced wet wipe water flow control. You can easily set it either in the application or with the remote control, so you have complete control over wiping with water.
HIGH CAPACITY BATTERY AND CHARGING STATION

The robotic vacuum cleaner is equipped with a high-quality high-capacity Li-Ion battery, which uses battery cells from renowned manufacturers. The vacuum cleaner is supplied with a charging station for automatic charging.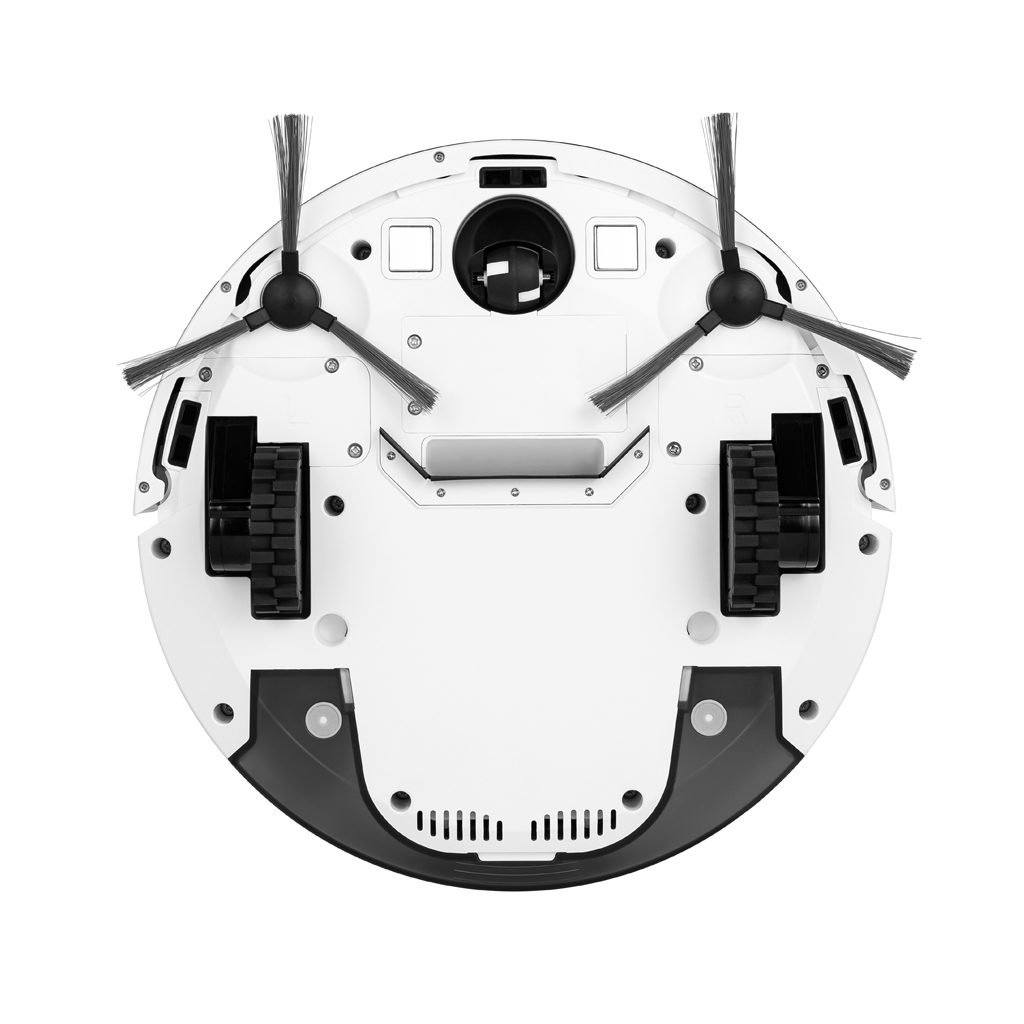 ALWAYS PERFECT CLEANING

It is equipped with a pair of antistatic side brushes that clean even hard-to-reach places, such as furniture, along walls, room corners, etc. With two counter-rotating brushes, dust and other dirt is effectively removed from the floor. The high suction power is also suitable for cleaning animal hair.
DOUBLE FILTRATION WITH WATER WASHABLE HEPA FILTER

The HEPA filter helps to capture fine dust, allergenic mites or animal allergens. With its help, the largest impurities are retained. The HEPA filter can capture 99.95% of 0.3 micron particles (including spores and mold mites), thus guaranteeing high filtration quality. The maintenance of the vacuum cleaner is very simple and you do not need replaceable bags for its operation.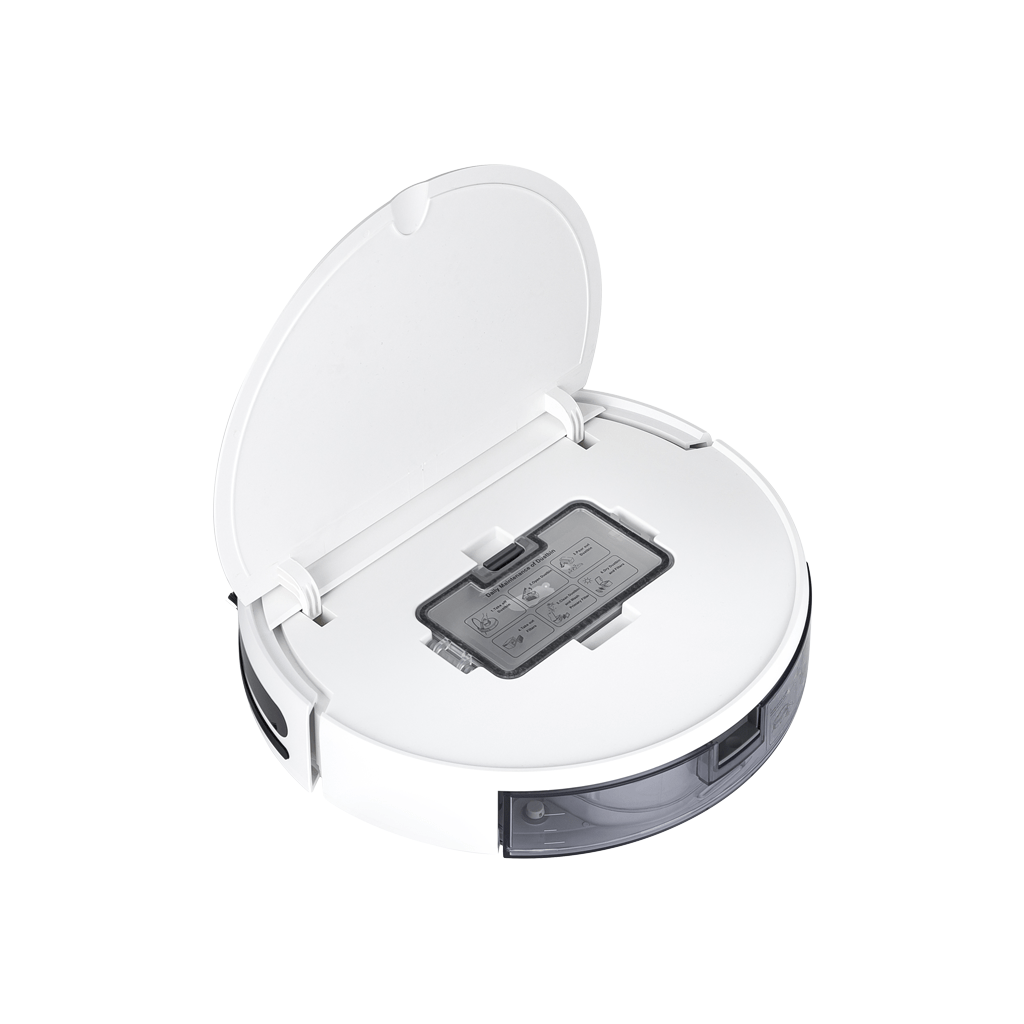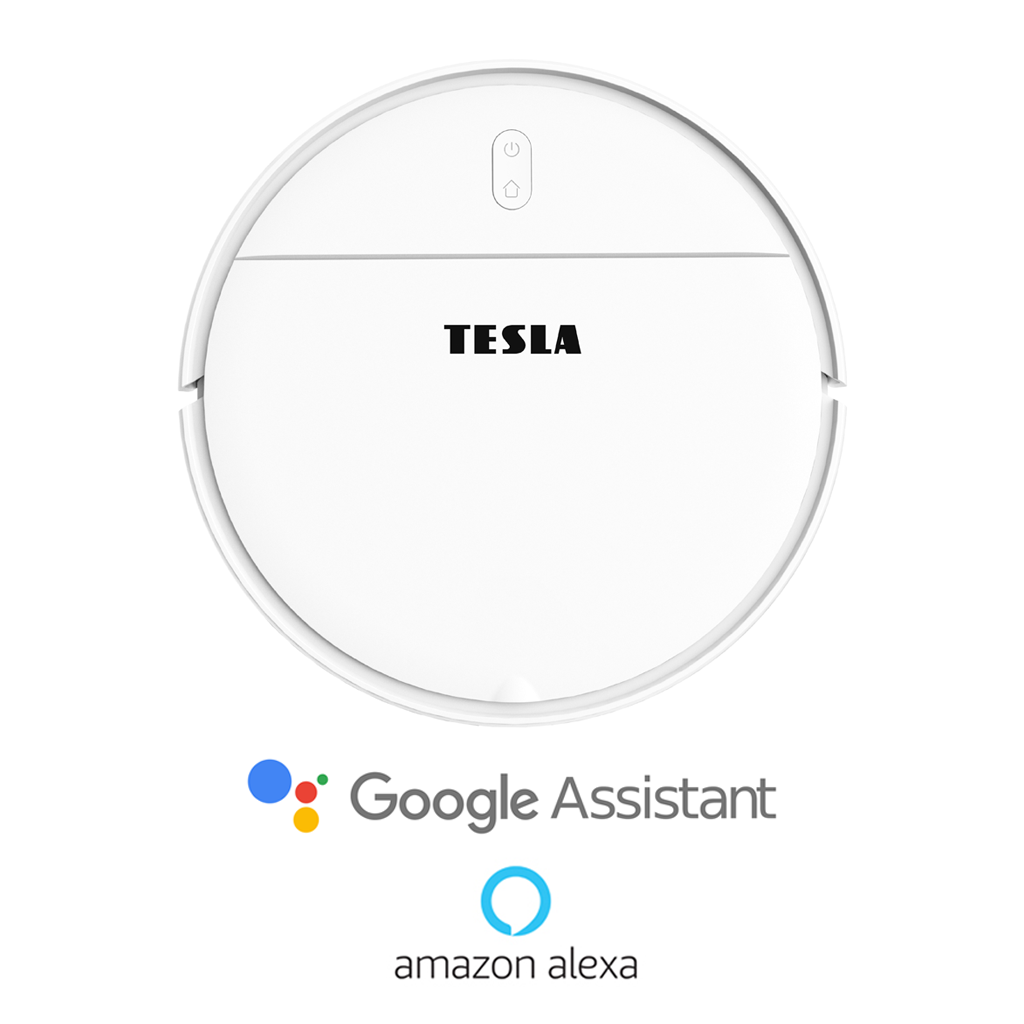 UPDATING A ROBOTIC VACUUM CLEANER FROM THE INTERNET

The firmware of the robotic vacuum cleaner is continuously improved and its cleaning algorithm is optimized. If a new firmware version is available, the application will offer you the option to download the update from the Internet (OTA) and install it in a robotic vacuum cleaner.
Specification
2-in-1, vacuums and wipes with a wet mop at the same time

simple operation with the help of an application for Android or iPhone in English, Czech, Slovak, Polish, Hungarian, Croatian, Slovenian, Romanian, Greek language and many more

supports IFTTT and Google Assistant/Amazon Alexa for voice control

electronically controlled intensity of water flow for wiping with a wet mop

easy control of the robotic vacuum cleaner from multiple smartphones

powerful digital BLDC motor

double filtration with water washable HEPA filter

a pair of antistatic side brushes

high-capacity 2 500 mAh battery

possibility of operation even without Internet connection

five cleaning modes: automatic, spiral, along the wall, optimized or manual

schedule cleaning

suitable for all types of hard floors and low carpets

infrared remote controler

automatic charging in the charging station

quiet operation

cleaning time up to 150 minutes per battery charge

bagless operation

easy maintenance

water-washable dust tank

support for online firmware update of the robotic vacuum cleaner from the Internet (OTA)

comes with rich accessories in the package
Dimension
diameter 29.5 cm

height 8 cm

weight 2.5 kg

height of the charging station 9 cm
Package contain
TESLA RoboStar iQ100, robotic vacuum cleaner

side cleaning brushes, 2 pcs

microfiber mop fabric, 1 pc

water washable HEPA filter

dust tank (200 ml)

mop module for wet wiping with water tank (250 ml)

infrared remote control

charging base

230 V power supply

spare side cleaning brushes, for replacement, 2 pcs

spare microfiber mop fabric, for replacement, 1 pcs

user manual